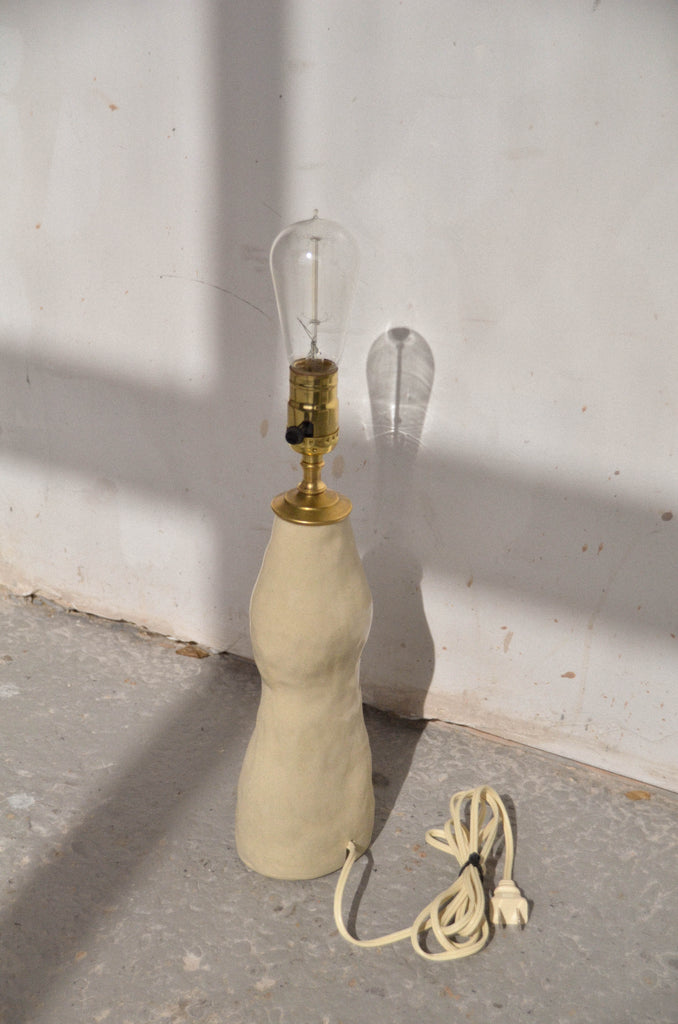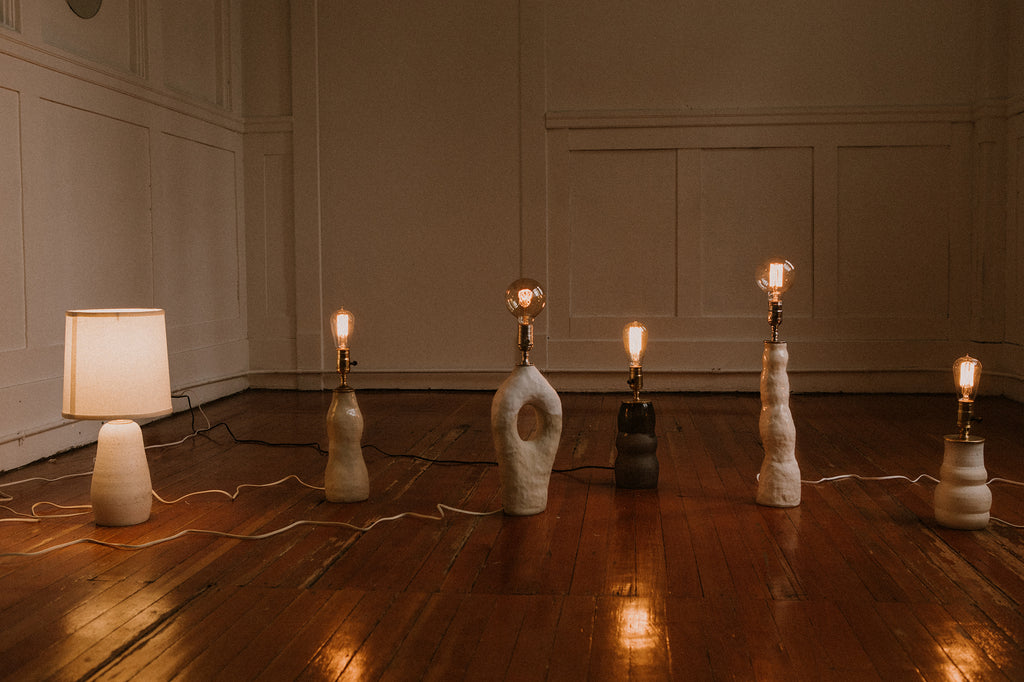 Strength [lamp2]
$320.00
Description
Nude handmade exposed lamp. 
Brass parts, 5 foot cord, suitable for North American outlets. 
Comes with smokey lightbulb. 
Specs
Approximate measurements: 15.5 inches tall + 4 inch lightbulb 
Make: handmade
Material: m340 clay, high temperature kiln-fired for durability
Finish: clear gloss glaze top and interior, with raw ceramic lower body.