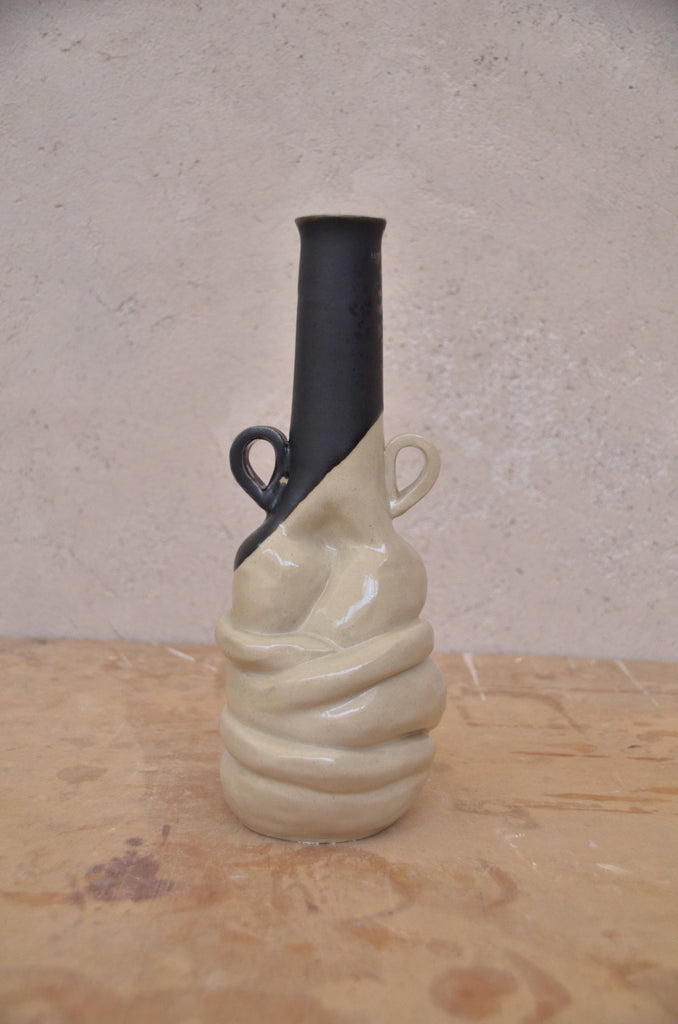 Embrace
$330.00
Description
The processing of emotions associated with letting go, embrace is the harmony of equal support needed by both parties, for better or for worse. 

Specs
Make: hand sculpted
Approximate measurements:
     Height: 9 inches | 23 cm
     Width: 4 inches | 10 cm
     Opening: 1.5 inches | 3.8 cm
Material: white stoneware, high temperature kiln-fired for durability
Finish: clear gloss and matte black glaze
Stock
If you see anything you like in the shop that may be sold out, feel free to contact us for pre-orders. Please be mindful that orders may take 4-6 weeks to fulfill.