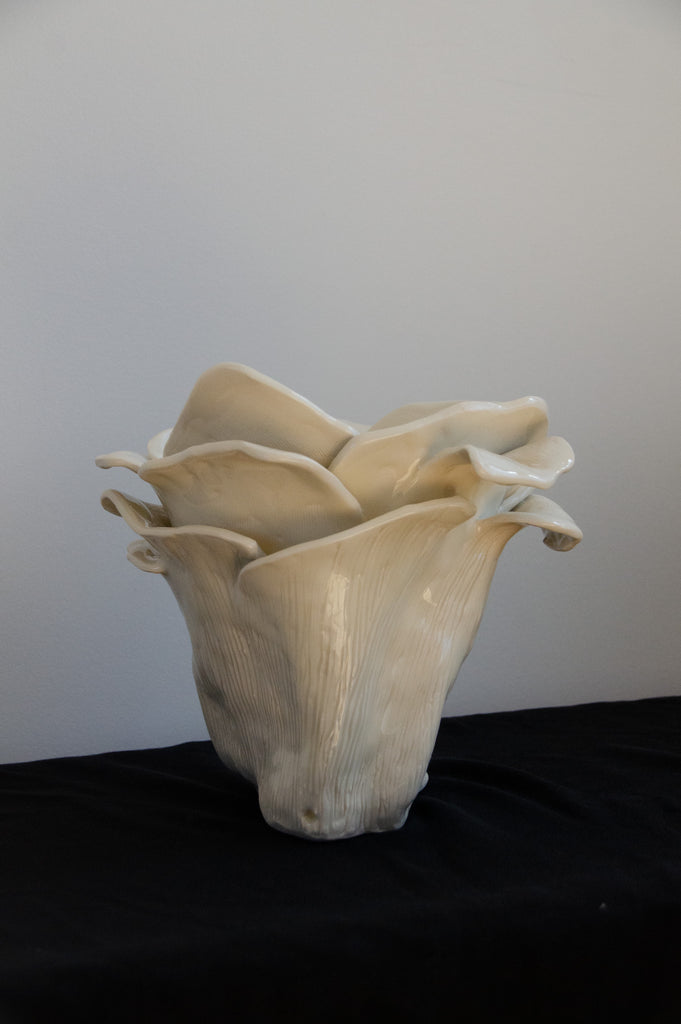 Mushroom
$275.00
Description
Smooth to the touch vessel inspired by the highly detailed nature of white oyster mushrooms I encountered at the fresh daily markets during my travels to Mexico City, and my 10 days of silent meditation that followed.
Specs
Make: hand sculpted
Material: high temperature kiln-fired polar ice porcelain
Finish: clear gloss coating
Food safe.
Dishwasher friendly.
Microwavable.

Click here for detailed care instructions